PRODUCTS
PEER-TO-PEER LENDING
Peer-to-peer (P2P) lending involves people using their savings to lend to other individuals or businesses. P2P lending is allowable within a pension and Morgan Lloyd Self Invested Personal Pensions (SIPP) or Small Self Administered Schemes (SSAS) can invest via the following providers...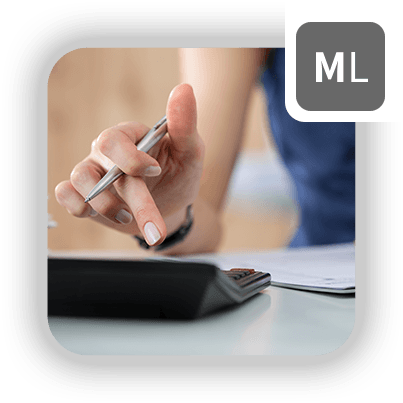 Peer-to-peer lenders
These providers lend money directly to consumers and / or businesses.
Ablrate
Archover
Blend Network
Invest and Fund
Proplend
Lending products
These providers offer products which invest in a diversified selection of loans.
What are the risks?
The SIPP has a restricted investment list but offers greater flexibility than the Directus SIPP.
The risks on these investments are much higher than those for deposits, and generally higher than traditional investments, making them unsuitable for inexperienced investors.
Some P2P investments have fixed terms and it may not be possible to withdraw any cash before the end of the term. They should be viewed as medium to long-term products.
The money you put in is at risk and you could lose all or part of it. Due to the risks involved, these products may only be suitable as part of a diversified portfolio.
Some of the providers stated above have protection funds in place; however, they are relatively small in comparison to the total of loans outstanding. Therefore, they would not be able to cover all the losses if a large proportion of loans defaulted.
You should not invest in a P2P product unless you have carefully thought about whether you can afford it and whether it is right for you.
Your capital will be at risk when investing in P2P loans. This means that the value of your pension at retirement may be less than you were expecting.
P2P lending is regulated by the Financial Conduct Authority (FCA) although not all lenders require FCA authorisation.
P2P lending is not covered by the Financial Services Compensation Scheme (FSCS) even if held within a wrapper such as a SIPP or a SSAS. This means that unlike cash deposits your investment will not be protected if the P2P provider stops trading due to insolvency.
What are the benefits?
The interest earned by P2P lending is usually higher than the interest that can be earned from cash deposits. This makes P2P lending attractive to investors looking to achieve higher investment returns.
P2P lending is complex and Morgan Lloyd recommends that investors seek financial advice regarding investment decisions. This information is not a personal recommendation based on your circumstances.
If you would like to establish a new SSAS or SIPP with Morgan Lloyd for P2P investment or invest via an existing SSAS or SIPP contact us on enquiries@morgan-lloyd.co.uk or call us on 01275 379 200 for more information.
Get in touch today
01275 379 200